what moves you?
how do you move through the world?
what systems/symptoms exist that complicate/obstruct your ability to move freely?
what needs to move through you?
how can we move each other?
moving bodies
moving boundaries
moving expectations
the moving project is a collaborative dance + spoken word show created at the intersection of dance, (dis)ability & creative potential.
COME SEE OUR BIG ANNUAL SHOW!  Art as Action's physically integrative dance company is redefining DANCER with our new show created with our one-of-a-kind creative framework, The Artivist Process.
Company members with and without (dis)abilities contribute piece ideas around a common theme.  The process includes milestones/deadlines that support the evolution and quality of work by new and seasoned artists.  The workshop-style approach enables performers to provide input and feedback, shaping and strengthening each piece and weaving the show together into a cohesive narrative.  The nurturing, collaborative environment makes even the biggest artistic leap feel possible.  Each company member plays a role in the "collective curation," creating a dynamic show from a wide variety of artistic voices.
Dancers: Carol Cowley, Margie Dahlin, Amy Dressel-Martin, Wayne A. Gilbert, Lisa Johnston, Jan Leversee, Sarah Leversee, Emma Scher, Karen Talcott & Laurie Potter | Musical Interludes by David Wood | Photos by Annabelle Denmark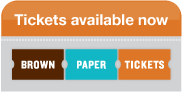 "(Art as Action) took us on a journey through truths and stories of the vulnerable and resilient dance of being human. I felt part of the journey woven into the circle of performers verses just simply watching a performance. I was moved to tears, struck by the strength, the joy, the questions and the hope that was shared, moved and danced.
"(Art as Action) clearly holds an intentional, safe, potent space for people of many walks and ways of life to cultivate such a moving performance. We left the show feeling inspired by how ritual theater art can serve to transform, uplift and rise up hope in all of us!" 
- Jennie Gershater, audience member at our 2017 show