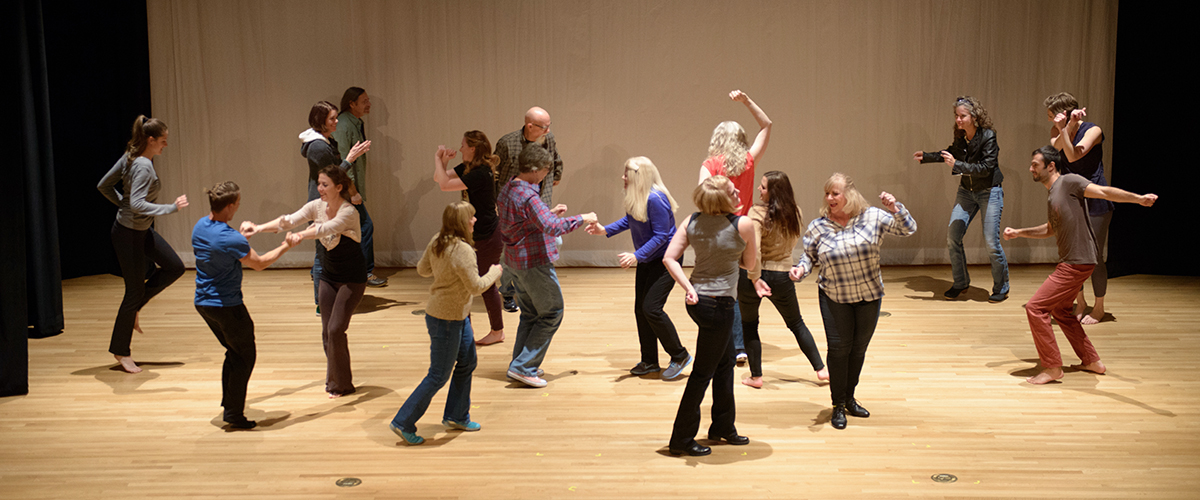 Art as Action performances are a product of The Artivist Process, AaA's distinctive take on the creative process.
The Artivist Process is a collaborative framework developed over AaA's 15-year history that provides the philosophy and structure for all AaA programs. The Process is designed to invite collaboration, build community, spark new ways of thinking and provide an outlet for creativity and expression. The Process brings together a community of curious, passionate and dedicated individuals who blend art forms and provide feedback and support. This unique approach ensures that the culminating artistic work belongs to everyone and that everyone benefits from the expertise of the collective as they experiment with new art forms and explore diverse aspects of the human experience. This unique intensity of collaboration cultivates diversity, promotes high levels of groundbreaking artistry and results in powerful impact on participants and audience members.
Whether you are a closet creative that is ready to venture out or a veteran artist who wants to go outside your box - ENTER THE ARENA with Art as Action and join the ARTIVIST PROCESS. This is place where Artivists are born and reborn - and find their kindred spirits among a warm, welcoming, kick ass community.
the purpose of the process
Through the Artivist Process, participants offer constructive feedback that provides opportunities for discussion, debate, discovery and brainstorming. This process:
Operates as an incubator for piece ideas and a think tank on the show's theme
Inspires and enhances the creative process
Fosters collaboration and builds community
Results in unexpected collaborations between genres and artists
Creates a collective consciousness among the artivists on how to impact the community and support each other